Well-Rounded Legal Counsel
For Clients Throughout the Ozarks and Mid-Missouri
Put Over 100 Years of Experience on Your Side
Family Law, Criminal Law, & Estate Planning Attorneys
in Lebanon & Waynesville, Missouri
Law Offices of Allen & Rector, P.C.
Our attorneys at the Law Office of Allen & Rector, P.C., have built a reputation for delivering excellence in a broad range of legal services for individuals, families, and communities throughout the Mid-Missouri area. From our offices in Lebanon and Waynesville, we have been helping clients resolve matters of family law, criminal law, real estate, business law, and estate planning for many years, and we look forward to putting that experience to work for you. Call us today to set up a free consultation.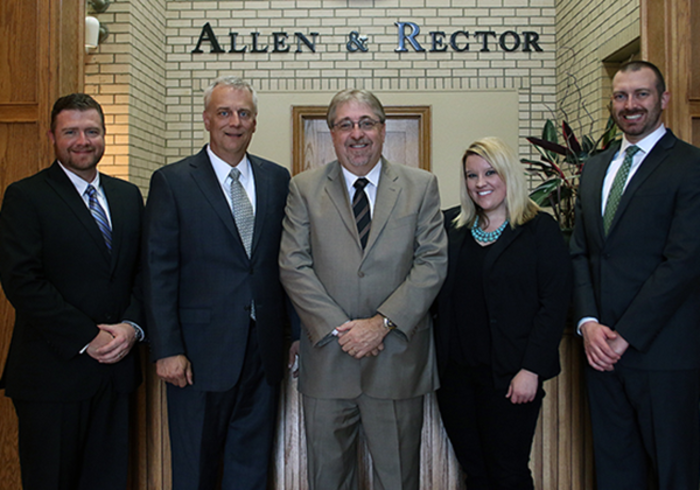 What You Get
When You Partner With the Law Offices of Allen & Rector, P.C.

Over a Century of Combined Experience

Attorneys Dedicated to Protecting Your Rights

Compassionate and Aggressive Advocates

Creative Solutions Tailored to Your Needs

Trustworthy Legal
Guidance and Advice
Versatile Legal
Representation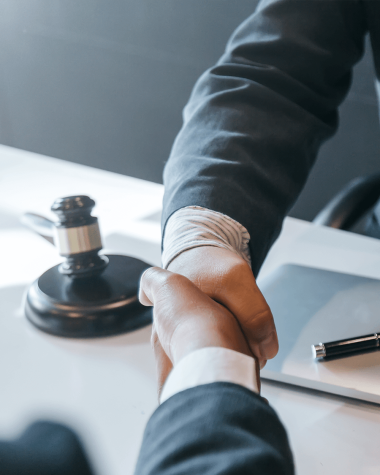 Representing Family Law Clients With Care
Family law issues are some of the most sensitive cases we handle, and we do not take our responsibility lightly. When you're navigating a divorce, paternity, modification, adoption, or child custody dispute, you need a lawyer who's just as empathetic as they are knowledgeable. And that's what you'll find when you partner with our family law attorneys at the Law Offices of Allen & Rector, P.C.
We believe in the power of personable representation. By working with you directly, our attorneys will learn what they need to know about your conflict and family dynamic to customize your strategy for moving toward your goals. To enlist experienced and compassionate advocates for your family law matter, call us today and learn how we can help.
Don't Navigate This Alone
No matter what you're going through, let our experienced and empathetic family law attorneys guide you forward.
"I couldn't be more thankful"
I hired Chris for a felony charge, it was my first and only felony charge and he made me feel safe and calm under these dire circumstances. He always kept me informed about my case and ended up dropping my charge to a class C felony for a class B. I couldn't be more thankful and I would highly recommend his services to anyone in his area.
"The best"
As far as I am concerned, [Mark] is the best. He told me he was going to do something [and] he done what he said. He said he would help me and he helped me. I am glad I went to him if I need a lawyer for anything else I will use him I will not go to anyone else.
"Set my mind at ease"
When I came to Chris with my situation I was scared and unsure about how smooth my particular legal process was going to be. He took his time to explain and set my mind at ease. He was extremely patient with my questions and he was very thorough with his. He gave me exactly what I was needing when it came to legal representation.
Facing Criminal Charges in Missouri?
We're Ready to Defend Your Rights and Fight for Your Future
Getting arrested is a terrifying experience, and awaiting your judgment can be even more so. Don't put your future at risk by facing your charges alone. At Law Offices of Allen & Rector, P.C., we have secured positive results for clients in a variety of criminal cases, from DUI charges to drug crimes, assault, theft, juvenile crimes, and more. If you or a loved one is seeking a skilled defender in Mid-Missouri, look no further than our elite team of trial lawyers.
No matter what charges you face, our criminal defense attorneys will stand by your side and fight for the fair outcome you deserve. Let our experienced, successful legal team of professionals safeguard your rights and protect your interests. We defend clients throughout Mid-Missouri, including Lebanon, Waynesville, Marshfield, Buffalo, Camdenton, Rolla, Springfield, and the Ozarks. Call or message us today to get set up with a free consultation and start seeking justice.